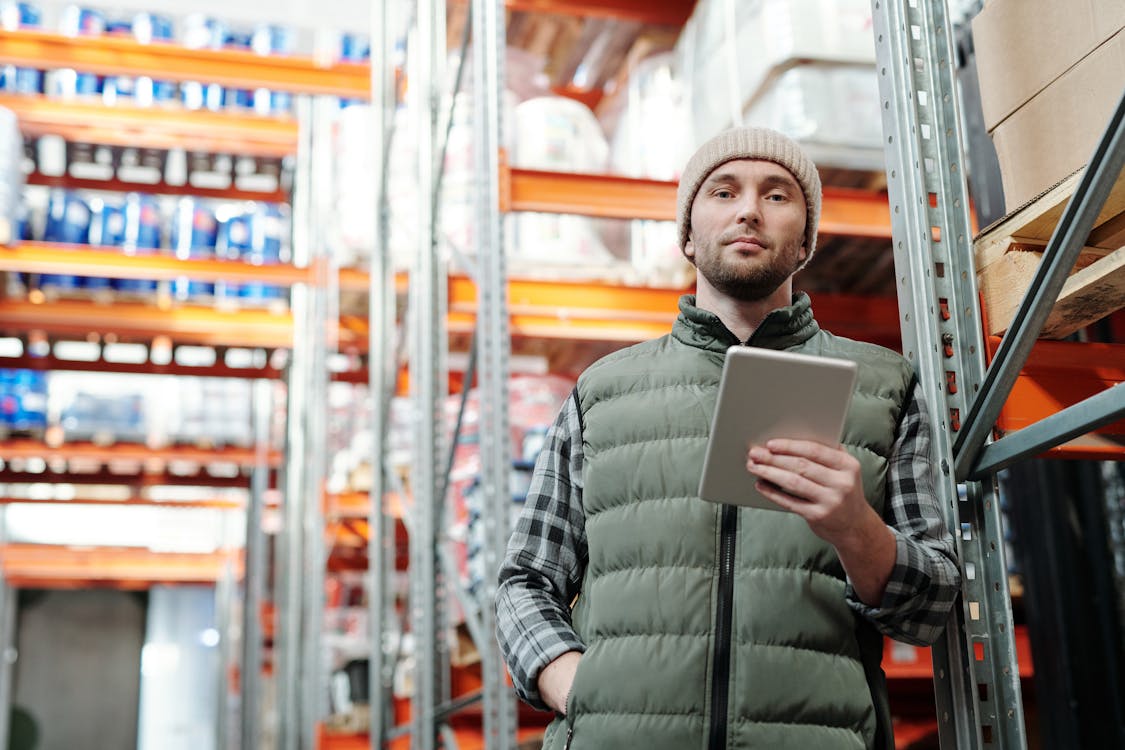 Simply put, Field Service Management platforms transform business. They make them more efficient, profitable with the end result of happier employees and customers.
Sounds like a bold statement and it is, but what is FSM and what type of companies can benefit from it?
Let's go back to the basics.
What is Field Service Management?
Field Service Management (FSM) tools like ServiceEcho involve a comprehensive system that manages workers that are out-of-office and in the field while keeping track of the various components of field service. Traditionally, Field Service management involved manual processes that led to numerous inefficiencies from communication to customer service and increased the challenges of managing a workforce on the field from the office. Struggling to maximize productivity and profitability with issues like scheduling and data management, leaves managers and technicians frustrated.
40% of customers experience growth when using FSM software, yet 52% are still relying on manual processes, despite the numerous benefits (36 Vital Field Service Management Statistics: 2020/2021 Analysis of Data & Market Share 2021). Some features include automatically updating customer information, easy-to-use calendars for optimized scheduling and easily assigning jobs for maximum efficiency.
Today, ServiceEcho is the leading solution for managing a Field Service team that tackles the unique challenges they encounter from miscommunication, scheduling, work order management, inventory and invoicing. For example, your technician is on-site, with limited internet access and a customer in a rush to get the job done. With the right field service management tool, your technician has access to all the information they need to get the job done right the first time. Back in the office, managers have complete visibility over technicians' status without having to call them and disrupt their work.
Features of an FSM tool
ServiceEcho offers a unique Field Service Management solution. With customer demands and expectations changing constantly, not every solution is a successful one, but ServiceEcho understands your precise needs. When ServiceEcho came to be, more than a decade ago, these features were the foundation of our solution. So we believe that these are some of the features that a successful solution should have:
Integration: The key to leveraging your solution is ensuring that it seamlessly integrates with your back end or existing systems. Integrating your solutions should not disrupt your workflows beyond implementation. A good Field Service Mobile Solution like ServiceEcho should integrate with various departments from the office to align with payroll, accounting or customer relationship management.
Knowledge management: Having data on hand that is both relevant and reliable is crucial. If information is missing or delayed on either end, customer relationships can be jeopardized. Your Field Service tool should have the ability to transfer key information using Cloud-based software between the office and field workers in real-time, like ServiceEcho.
Simplification: If your Field Service Solution is not making things easier for you or your team, it's not the right solution. Although initially, a learning curve is typical, if your team is still struggling to figure out how to leverage this tool three months down the road it may not be suited to meet your needs. Your field service team should feel like they are able to deliver better customer service while increasing productivity, as users of ServiceEcho have reported.
Customizable: Your Field Service Management Solution should cater to your unique operations. Each industry and organization has different priorities and therefore not one size fits all. It is important that all stakeholder needs, especially customers are taken into consideration when fine-tuning your FSM solution, both mobile and office, to achieve the maximum return on investment.
Customer Experience: The ultimate aim of any field service operation is to improve customer experience and retention. Various components play into this, for example having the relevant customer history to offer personalized service or visibility between the office and on the field through mobile applications that reduce any calls going back and forth. Your Field Service solution should be capable of improving your operations that directly or indirectly affect customer satisfaction.
Customer Experience is all the more important during this pandemic. Your relationship with your customers defines whether or not they will replace your solution for another. Field Service Management solutions like ServiceEcho largely impact this relationship and simplify the challenges that come with it. Another way FSM impacts your relationship is by giving your customers the best possible experience, they are more inclined to refer your business to their social circle, which means free WOM marketing and more customers, while boosting the loyalty of existing customers.
What happens if you don't invest in FSM?
Without the right tools, you're likely to lose your customers to competition that have embraced the technological advances in FSM and are providing exceptional service. 89% of customers want a more modern service and are willing to go the extra mile and pay the price (36 Vital Field Service Management Statistics: 2020/2021 Analysis of Data & Market Share 2021).
With the high competition in the field service industry, customers facing any inconvenience with your service have the option to switch over immediately. Your organization may also see reduced technician and dispatcher retention, as they may grow frustrated with the lack of technological support that would help them provide their expertise to your customers, hindering the quality of service to the customer.
Without the right technology, many operations find themselves falling behind in terms of productivity and customer retention, ultimately experiencing little or no growth in the long term, leaving managers scratching their heads. ServiceEcho's integrated solution leaves every department prepared for the challenges of field service to focus on what matters most- your valued clientele. For a detailed explanation on how customer service and retention are improved with FSM software check out our previous blog: How to improve your customer service and retention using Field Service Management Software.
Why does your business need a field service management tool?
Does your company lack visibility on its technicians leading to missed opportunities, delays reaching customers or miscommunication with managers? Do you spend too much time on invoicing, creating work schedules or other administrative tasks? If you answered yes to any of these questions then it is time to invest in a solution that simplifies field service.
Field Service Management has a number of functionalities that can tremendously simplify and speed up processes. ServiceEcho has features such as scheduling, dispatch and routing, essentially getting the right technician with the right tools to the job. Other features include: creating work orders, inventory management, job status updates, integrated invoicing process, technician location tracking, knowledge and asset repositories, technician time tracking for payroll and more.
A company that implements FSM can enjoy a variety of benefits due to its dynamic features. Improved communication between the service team and the service manager due to the increased, instant flow of information through the cloud, online and offline. Managers gain better insight and visibility into their business, which allows them to spend more time putting a smile on those valued customers' faces, rather than on redundant and time-consuming administrative tasks.
Being able to get paid faster with an integrated invoice system is a key benefit, and avoids loss of revenue from missing invoices due to human error. Improved productivity and efficiency from time savings and accurate information between the field team and management, giving the opportunity for businesses to grow from increased profits. Customers are left feeling more than satisfied with the service they receive and as a result, the likelihood of repeat business increases.
How ServiceEcho can help your business
Finding the right Field Service Management software is a challenge. There are many questions you need to ask yourself and your FSM provider before you make such an important investment Thinking of getting a field service management solution? Here are the questions you should ask yourself.
With ServiceEcho, our team is dedicated to our customer's success, so that they can focus on what matters the most. We streamline your service process and provide hours of customization so that our platform is carefully curated perfectly to your needs. Our partnerships with trusted leaders in the industry ensures functionality and a holistic approach to providing customer service. When you partner with ServiceEcho, our Customer Success specialists train your team to help you hit the ground running and maximize the value of your field service management platform.
After training we know there may be times where you will need some support. Our specialists can be reached easily to answer any questions you may have along your FSM journey. With our values of trust, commitment to customers and continuous improvement, our customers have experienced increased revenue, visibility and productivity after implementing ServiceEcho's platform.
The field service industry continues to expand rapidly and so have customers' expectations from their service providers. To compete with other businesses and keep customers satisfied, it is crucial to adapt to field service management software tools and take advantage of the numerous benefits it offers. Book a demo with ServiceEcho today to learn more about how our robust software can transform your business. 
Eira, A. (2021, March 31). 36 Vital Field Service Management Statistics: 2020/2021 Analysis of Data & Market Share. Financesonline.com. https://financesonline.com/field-service-management-statistics/.